Information relevant as of October 10, 2015
Thinking about going to Cuba? Don't know where to start or how to start it? Well, we guess we'll do all (maybe not all) the work for you…:P Here are some useful information for you if you would like to visit Cuba before the country gets Americanized.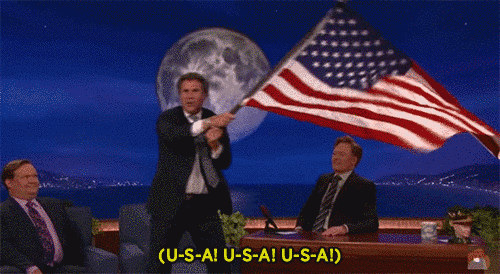 Since the restrictions have lifted on December 2014, U.S. citizens are now allowed to travel to Cuba. However, there are still some limitations. You can only visit Cuba for the following reasons:
Family visits
Business of the U.S. government, foreign governments, and certain intergovernmental organizations
Journalistic activity
Professional research and professional meetings
Educational activities
Religious activities
Public performances, athletic/other competitions, clinics, workshops, and exhibitions
Support of the Cuban people
Humanitarian projects
Activities of private foundations or research or educational institutes
Exportation, importation, or transmission of information materials
Certain export transactions that may be considered for authorization under existing regulations and guidelines
You still cannot visit Cuba for just tourism purposes.
If you'd like to visit Cuba without applying for the above reasons, you will have to enter through a third party country. A great example is Mexico, which will be the country this article is most useful for. Keep in mind that this will be ILLEGAL but many Americans have successfully traveled to Cuba without any issues.
If you only plan on visiting Havana, give yourself about 3-5 days. It's really easy to visit and enjoy everything in a few days.
---
Now let's get down to the nitty gritty…
1. Flights
Some of the airlines that currently fly into Cuba:
Avianca
AeroMexico
CopaAirlines
Cubana
Interjet
Interjet airline is a great way to fly to Cuba from Mexico. There are horror stories about airlines taking forever to depart or canceling their flights but Interjet has been fine… so far.
2. Visa
Don't worry about getting your visa beforehand. If you're flying out of Mexico, look for your airline at the airport and line up to get your passport checked. You will eventually be approached by an airport employee who will provide you with a Cuban visa sheet for 250 pesos each. Be careful to not get scammed. Supposedly it's 250 pesos if you've purchased your tickets online but it should be 250 regardless.
One side is for boarding the plane to Cuba and the other is for the plane out of Cuba. Make sure you don't lose it!
3. Currency
Last we were told, the ratio for Cuban Peso (CUP) to Cuban Convertible Peso (CUC) is 28:1. Expect to pay as much as American prices when visiting Cuba. Tourists have to use the CUC to travel around Cuba. If you can pass as a local, you can use the CUP and enjoy a cheaper vacation.
You can exchange your money at the airport but the rate is better in the city. It's best to exchange a bit at the airport so you have some cash on hand and then exchange more in the city. You can exchange your currency at the major hotels or ask them where else you can go to exchange. It would also be better if you do not exchange American dollars because the exchange rate may be higher. Before you fly off to Cuba, exchange your money into euros (supposedly has the best rates), pesos, or other currency first. Do not carry any American dollars.
Debit and credit cards are currently not accepted or recommended.
4. Transportation
If you stay close to downtown Havana, it's a pretty easy walk to all the main attractions and sights.
Buses can get really cramped depending on where you're going and what time it is. It is far worse than the ones in San Francisco from Little Italy to Downtown. But it's way cheaper than taxis.
If you wish to travel farther or don't feel like walking, expect to pay a ridiculous amount. The fees are as expensive as a one night stay at a casa particular! If you're lucky, you'll find a cab driver who won't try to scam you.
When you land in Cuba and need a taxi to take you to the center of Havana, the fee should only be 25 CUC. If they ask for more, SCAM. Make sure you confirm the price before you get in.
Definitely cheaper than car taxis. The price depends on how far you go and how touristy you look. So haggle haggle haggle!
Some may offer a CUC ride from Plaza Vieja to Obispo Habana and others may ask for 5 CUCs. But it only takes a couple minutes to walk if you're in the Downtown Havana.
Enjoy a ride in a classic car at least once. They're more expensive than regular taxis but that's no surprise. In Plaza Vieja, there is a line of classics cars that can take you on an hour tour of the city for just 25 CUC. If you're lucky, your driver will end up being your best friend whom you can trust like a father. If you meet a man named Carlos who drives a red Chevy Special Deluxe, you can call him Papá Cubano 😀
5. Accommodations
This is a great site explaining what a casa particular is and can help you decide if you'd like to stay in a casa particular or hotel: Goats on the Road.
You can easily search for casa particulars online. If they ask for any payment before you arrive to your hotel, be careful because it may be a scam. They should give you the option to pay on arrival.
If you'd don't wish to stay at a casa particular, there are a bunch of hotels in Havana. It would be best to stay close to downtown so you don't have to pay for a taxi to take you everywhere.
6. Cuban cigars
Because all tourists want Cuban cigars, it's easy to fall for the $1 cigars that are sold by co-operatives.What is a co-operative? It's supposed to be a place where you'll get great cigars for cheap prices and it is only available on a certain day of every month. If you look like a tourist, you will be approached by locals trying to tell you about a nearby co-operative that they can take you to. "Today is the last day or you'll have to wait another month," they will say. But EVERYDAY is the last day, because you will be approached by more people trying to scam you throughout your trip. It's very easy for them to sell you fake cigars or cigars of low quality. Don't be fooled by their friendly exterior because it's all an act to get you to trust them. Go to the legit stores, not someone's house or someone on the streets.
Smuggling cigars back to the U.S.? Going back to Mexico won't be a problem. Going back to the U.S. may not be an issue either. If you're lucky, you'll zip right through TSA without any questions. If you tend to be an unlucky person or are worried, you could take the labels off and say they're Mexican cigars. There's no way they can prove it otherwise unless you have other Cuban souvenirs on you… You could even go to a Mexican cigar shop and grab their business card to prove you're telling the "truth".
Technically, you're allowed to import $400 or less worth of Cuban goods. But since you may not be legally entering Cuba, you'll want to be careful.
7. Alcohol
Alcohol is extremely cheap in Cuba. A 750ml bottle of Havana Club can cost anywhere from $5-8. The nicer stuff is a bit more expensive but still cheap compared to U.S. prices. And of course, like everywhere in the world, buying the bottle at a store versus buying a shot at a bar is always more worth it.
8. Scammers
You will most likely encounter 2 or more people trying to scam you each day while in Cuba. If it's not about Cuban cigars, it's about a great little restaurant where a world-renown musician is playing for free (and all you have to do is buy "special" expensive drinks). The bartender at the restaurant may be in on it as well and end up getting a secret piece of the deal. It's crazy how elaborate the scams can be but if you think about it, it's not too surprising.
If a local is getting too friendly or trying to take you somewhere, expect it to be a scam. If you suspect it's a scam, don't be afraid to put your foot down and say F*** OFF. They can be pretty aggressive if you let them but don't let yourself fall into their trap. If you stay strong, they will leave you alone.
9. Internet
Prepare all your notes and maps beforehand! Internet in Cuba is scarce and cost a few CUCs by the hour. The big hotels offer internet cards but they tend to sell out fast. You can also ask the hotel employees if they know where else you can get internet cards, if you really need one. Hotel Inglaterra probably offers the cheapest internet cards for 2 CUC per hour. There are a few parks that offer wifi and random people will offer to sell you internet cards for 3 CUC or more per hour. It's definitely the safest option to purchase your card at a hotel but if you desperately need one, you can try your luck at one of the wifi parks.
10. Passport stamps
There has been word that the Cuban airports have started stamping U.S. passports now. Depending on the person handling your passport, they will either ask if you want a stamp in your passport or they will automatically stamp your boarding ticket.
Flying back into Mexico, many worry about the Mexican "death stamp". The death stamp is the second reentry stamp which could cause the U.S. border control to question why you have TWO entry stamps into Mexico. You really shouldn't have anything to worry about. Usually, when you return to the U.S., you just go straight through border control after a quick check and you're home free. If for some reason you end up having to go through more screenings and get your bags checked again, then you must have done something horrible to deserve it…
Hopefully, this has been helpful in motivating you to move forward in your plans to visit Cuba. We'll be posting an article about attractions and sights in Havana very soon!
---
@HikeSnobs Tips:
Just like everywhere you travel, be safe and be smart.
Be sure to research beyond this article for updates!
---
Questions? Comments? Suggestions? Leave us a message below!